DY350A - CHM350A Cylinder honing machine




DY 350A


This machine is mainly suitable for reconditioning I.C. engine cylinders but, due to its dimensional features, can profitably be used for the whole vehicle range from cars to heavy trucks.
The machine has been realized in two executions: with or without the special device which allows the automatic pre-set expansion of the honing stone at each two strokes of the honer. The reciprocating motion of the swinging head is hydraulically operated and its speed and stroke are adjustable.
CHM 350A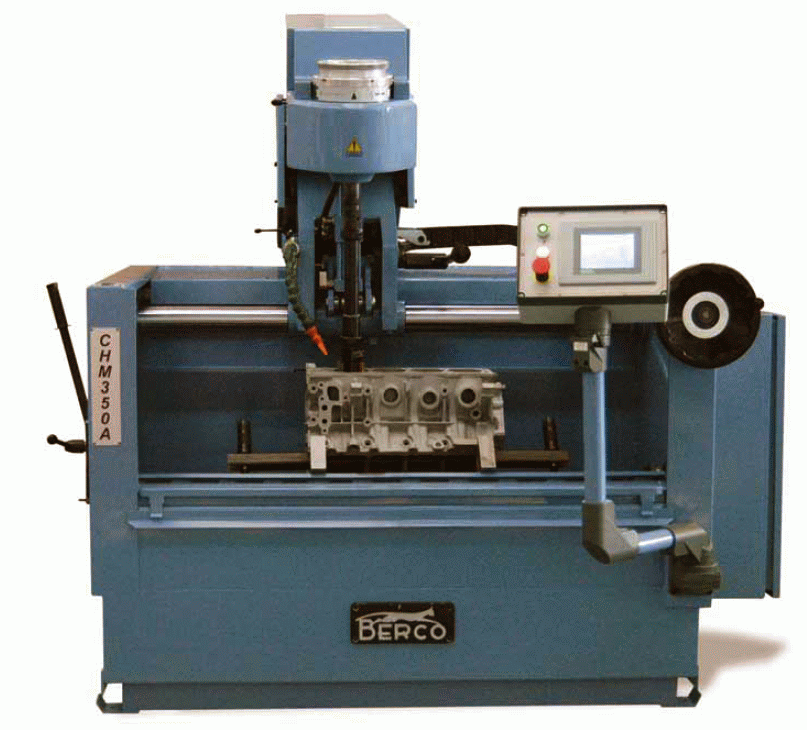 Following the success achieved on the world markets with the traditional D31,D33, DY35 e DY600 and the DY350A Berco Honing machine, with sales of these totaling over 5000 units, Berco has decided to resolve the present-day needs of operators in the industry with the creation of a renewed CNC honing machine capable of the fully automatic management the honing process.
The machining cycle in managed by different parameters: regulation of honer stroke, automatic expansion of honer, setting honing crossover value and controlling them with automatic regulation of rotation/traverse speed on the basis of honer diameter, automatic control of bore geometry with enabling of correction cycle in automatic mode, instantaneous display of all work parameters on touch screen control panel and work easily cycle programming with self-learning procedure.
For further information

DY350A

Download Brochure
CHM350A

Download Brochure
Are you trying to inquire about a part or check availability of a product or a solution service?
Please either call +60-3-7785 1255 at or email us at wso@assurich.com.my or submit an enquiry form online.