AC 650 Cylinder and cylinder liner boring machines


Boring machine AC650 for cylinder and cylinder liner
These Berco boring machines come with quick centering device and centesimal scale. The machines got six speeds of rotation and three gear-feeding speeds, also fitted with a device for quick head movement and quick coupling chucks.

The M model also performs milling of blocks with a single set-up fixture to obtain perfect perpendicularity between the cylinder axis and the head plane.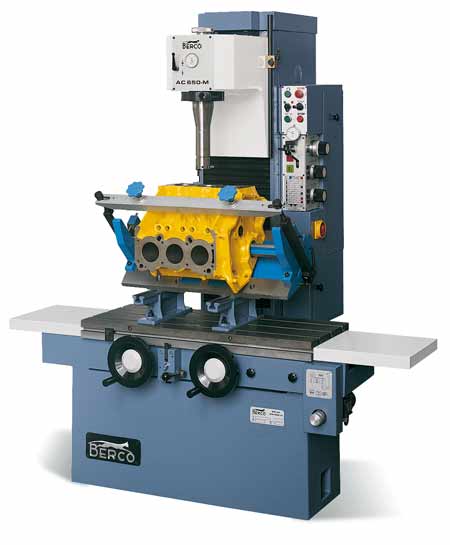 Boring range
Max. boring depth
Max. milling width
Max. milling length

31-155 mm
350 mm
300 mm
750 mm

31-155 mm
350 mm
300 mm
700 mm


Length
Width
Hight
Weight



2570 mm
1175 mm
1920 mm
1240 kg

2570 mm
1175 mm
1920 mm
1250 kg


For further information

Download Brochure
Are you trying to inquire about a part or check availability of a product or a solution service?
Please either call +60-3-7785 1255 at or email us at wso@assurich.com.my or submit an enquiry form online.