Filtration Cleaning Systems

Assurich - offers a complete range of Continous Emission Monitoring, Particulate Opacity Monitoring, Combustion Control, Process Analysis and Control, Cross Stack Gas Analysis and Portable Gas Equipment that can be utilised across a multitude of industrial applications. With thousands of successful installations worldwide, Assurich understands the specific requirements of industry, and can tailor an effective solution for even the most challenging application.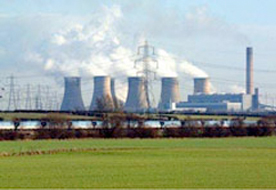 Assurich has been the global leader in products and solutions for dust collectors since the early 1970s. Through our brands Goyen and Mecair the Clean Air Systems category offers products and expertise focused on the best and most efficient reverse pulse jet filter cleaning solutions for dust collectors.

These products are renowned for their quality, robustness, high performance, innovation and ease of installation. Their technology is acknowledged as market leading, offering tailored solutions for the world's dust collector manufacturers and system users.

Assurich offers valves built for endurance under the rigours of harsh working conditions. Cleaning system controllers from the most basic to the most sophisticated with industrial network integration, blowtubes and Venturi nozzles, all aimed at optimising the cleaning efficiency of the dust collector.

Assurich has proprietary software that sizes valves, nozzles and other cleaning system components to ensure the best filter cleaning performance. This allows designers and maintenance engineers to size, build and/or service a dust collector specific to the location and application
Products

The Goyen and Mecair brands provides you with a complete range of Reverse Pulse Diaphragm Valves, Header Tank Solutions, Cleaning System Controls, Particulate Opacity Monitoring that can be utilized across a multitude of industrial applications. Goyen also has a wide range of industrial and pneumatic valves. With extensive experience in the pollution control industry, both brands offer several alternatives to maximize plant efficiency.


Are you trying to inquire about a part or check availability of a product or a solution service?
Please either call +60-3-7785 1255 at or email us at wso@assurich.com.my or submit an enquiry form online.