SERDI WMU 350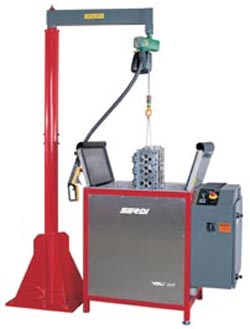 Reference # 016000


The SERDI WMU 350 is an ultrasonic cleaning installation in less than 15 minutes with respect of the precise machining of the cylinder head.

The SERDI WMU 350 offers fast efficient cleaning of aluminum heads and engine parts, and elimates stubborn dirt in cavities and passages.
---
For further information

Download Brochure
Are you trying to inquire about a part or check availability of a product or a solution service?
Please either call +60-3-7785 1255 at or email us at wso@assurich.com.my or submit an enquiry form online.