SERDI MGM 1000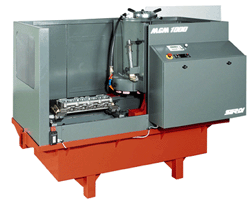 Reference # 200050

The SERDI MGM 1000 milling and grinding machine has a structure optimized by static and dynamic calculation, withstanding widely diverse vibratory rates.

The SERDI MGM 1000 can be manual or automatic is designed to mill and grind aluminum or cast iron cylinder head planes and small engine blocks and with a maximum length of 33.46" / 850mm.
---
For further information

Download Brochure
Are you trying to inquire about a part or check availability of a product or a solution service?
Please either call +60-3-7785 1255 at or email us at wso@assurich.com.my or submit an enquiry form online.