SERDI SPT 1501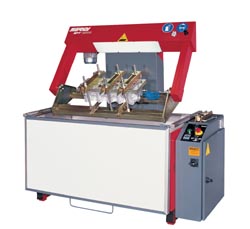 Reference # 020850


The SERDI SPT 1501 allows easy and efficient pressure tests of cylinder head and cylinder block coolant circuits because of its heated water up to 160 degrees. Recommended by Caterpillar.

The SERDI SPT 1501 has a pressure and temperature tester to check for leaks in cooling system of cylinder heads and engine blocks.
---
For further information

Download Brochure
Are you trying to inquire about a part or check availability of a product or a solution service?
Please either call +60-3-7785 1255 at or email us at wso@assurich.com.my or submit an enquiry form online.