SERDI 1.1 Large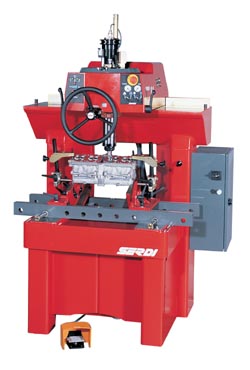 Reference # 026950
The SERDI 1.1 Large is the state of the art SERDI design technology at affordable value pricing. Achieves excellent levels of concentricity even in guide sizes as small as 0.120" / 3mm. Incorporating the patented workhead with triple air floatation and high performance-high torque motorspindle.

The SERDI 1.1 Large is the new SERDI design technology for motorcycle and automotive multivalve engines at an affordable value pricing.
---
For further information

Download Brochure
Are you trying to inquire about a part or check availability of a product or a solution service?
Please either call +60-3-7785 1255 at or email us at wso@assurich.com.my or submit an enquiry form online.