SERDI SW 1100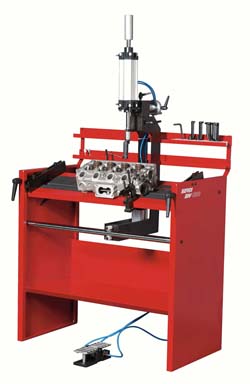 Reference # 028200


The NEW SERDI SW 1100 workstation will replace the SW800 for a larger and heavier head capacity - up to 44" / 1125 mm! Done for removing cylinder head's valve springs. The pneumatic piston decreases operator's fatigue and increases productivity.

The NEW SERDI SW 1100 is the most universal work station with easy access to all faces of the cylinder head. Its speed and easy use makes it a superior cylinder head workstation.
---
For further information

Download Brochure
Are you trying to inquire about a part or check availability of a product or a solution service?
Please either call +60-3-7785 1255 at or email us at wso@assurich.com.my or submit an enquiry form online.