SERDI HVR 90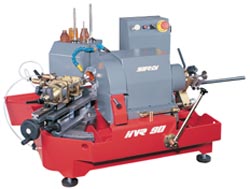 Reference # 020600
The SERDI HVR 90 has an horizontal valve rotation through fire face. Variable speed valve rotation.

The SERDI HVR 90 has a high-accuracy for valve stems from 0.157" / 4mm to 0.551" / 14mm. Angle grinding range between 12 and 47 degrees.
---
For further information

Download Brochure
Are you trying to inquire about a part or check availability of a product or a solution service?
Please either call +60-3-7785 1255 at or email us at wso@assurich.com.my or submit an enquiry form online.