RTV 600 Flywheel and clutch plate grinder

FLYWHEEL AND CLUTCH PRESSURE PLATE GRINDER - 6hp main motor
The grinding machine RTV 600 represents the most advanced solution in terms of clutch pressure plates and flywheels reconditioning of industrial or passenger vehicles. Due to its flexibility it is also suitable for a fine grinding of any other circular piece like discs, rings or flanges. Precision silicon carbide gaskets could be also ground by means of a diamond grindingwheel. Thanks to its updated machining system and to the use of strong material, like ripped cast iron on the base, on the head, on the rotary table and to the use of hardened and ground steel on the column, the machine gives an high sturdy rigidity. The rotary table has a diameter of 450 mm. and its upper surface is dove tailed in order to easily lock the pieces to be machined. Upon demand it could be coupled with a magnetic plate. Its rotation is done by slinding on to a fine ground surface constantly deeped into an oil bath thus reducing friction and wear and lasting, at the same time, the machine life. The taper grindwheel is driven by a powerful 4 kW motor in order to grant a quick grinding even with deep passes.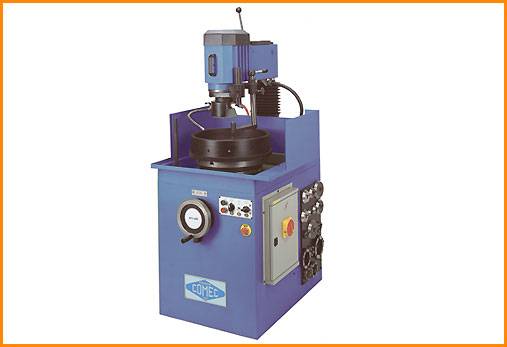 ---
RTV 612

FLYWHEEL AND CLUTCH PRESSURE PLATE GRINDER - 12hp main motor
It's also available the RTV612 that is an evolution of the RTV600 and it is supplied with a more powerful motor of 9 Kw.
Also this version can be completely customized by all the various additional equipement available.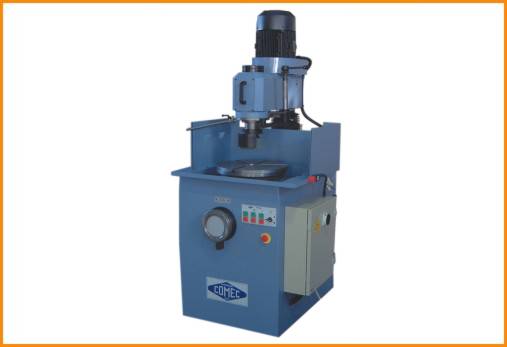 Specifications
Maximum grinding diameter
630 mm
Rotary table diameter
450 mm
Maximum height table-wheel
220 mm
Taper grinding wheel speed
150 mm
Rotary table speed
16 rpm
Grinding wheel speed
2800 rpm
Power head motor RTV 600 / RTV 612
4 kW / 9 kW
Power table motor
0,55 kW
Power rapid feed head motor
0,18 kW
Dimensions (LxLxH)
1200x900x1600 mm
Weight
710 Kg
---
For further information

Download Brochure
Are you trying to inquire about a part or check availability of a product or a solution service?
Please either call +60-3-7785 1255 at or email us at wso@assurich.com.my or submit an enquiry form online.